Great Project Consulting

equals great products

Learn How

Smart Designs

for a Better World

Our Services

Dhurjaty Consulting

We help businesses get back on track quickly

Learn More
Our Goal is to deliver innovations to improve your products and keep your development timeline on track
He goes one step beyond the initial specs and takes time to truly understand the customer's needs and application context, to deliver a quality product in a true partnership.
Shreefal Mehta
CEO at Paper Battery Company
Dhurjaty Electronics Consulting successfully augmented our internal product development team with a feasibility-phase engagement to develop power and charging architectures for our handheld medical device.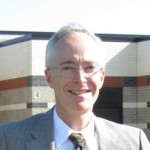 Seth Hunter
Principal Engineer at Corindus Vascular Robotics
Ram's extensive expertise in biomedical devices, optics, and electronics have been a great help in the early development of this product. In addition...
Jose Mir
SensiVida Medical Technologies